The VOC PÁLAVA designation can only be awarded to wines made from the Welschriesling variety, which is characterised by its unique origin and unrepeatable originality in the Pálava region.
The wines must be produced only from grapes grown in registered vineyards in the area defined by the road sections between the municipalities of Perná, Horní Věstonice, Dolní Věstonice, Pavlov, Klentnice, Mikulov and Bavory.
Vineyards
Vineyards must be managed at least according to the current concept of integrated production and irrigation is not allowed. New planting of Riesling is recommended with a minimum number of 4,500 bushes/ha.
Grapes
The grapes must be healthy, berries with noble mould are welcome. Only hand harvesting is allowed. The wine should be shaped to a greater extent by the vineyard (terroir), with a yield per hectare not exceeding 5,000 l/ha of the vineyard in which the grapes were harvested. Wines may only be produced from grapes corresponding to the character of a quality wine with the attribute late harvest, selection of grapes. The must for wine production must have a sugar content of 21° to 27° according to the Standardised Must Meter. The grapes must be processed without exogenous enzymes and other macerating additives. It is important to minimise sulphurisation before fermentation, and a maximum of 50 mg SO2/l of must is allowed. The addition of ascorbic acid is not allowed. A minimum of 4 hours maceration (including pressing) is recommended to bring out the terroir.
Grape varieties: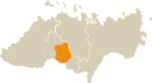 Founded in: 2012
Members of the VOC